Profetacuentalabiblia 3,000,000 readers in our accounts !!!
I think not for me to talk to them, neither they, those who your representatives say they do not have your word, say you call and never answer you, you ask why bad things and you return with studies Greek and Aramaic avoid saying anything.
So if something is born in my heart against someone is aimed at you, I know, you know sir, and tell me because I tell you sir, if I accuse, and it's because I really wish you were my lord, I wish your real protection more than nothing, I wish you'd stop in front of me and I explain that things happened that happened, would be captivated, dominated by a flash of responses that make me throw myself face down on floor asking apology but makes it quite that does not happen and I really want you are my master because the other option is death for me, not full I do not believe in you, not fill me suspicious, even so never be against you because I love you, but I want to see something big and you'll be at the height , height I have only to provoke you to respond even if this is your idea, Holy Spirit, reveal yourself to them, reveal yourself to me, ubicame, hit my arguments, atheist thwarts my heart.
Your presence bristling my skin, it gives me peace many times and a sense of emotional grief, relief and welfare, the other side gives me anger or fear, their presence not want but your presence is eclipsed by the reality that appears suddenly and hits misfortunes, now with me as with Job and attack me, destroy my reasons, mold me in my disbelief and to humble my false accusations that are stakes thirst in my soul and my dying spirit.
Let's start strong spirit of God, Kiray, tell me did you see this? Do not you hurt to see this? Did not you care to think the world of you?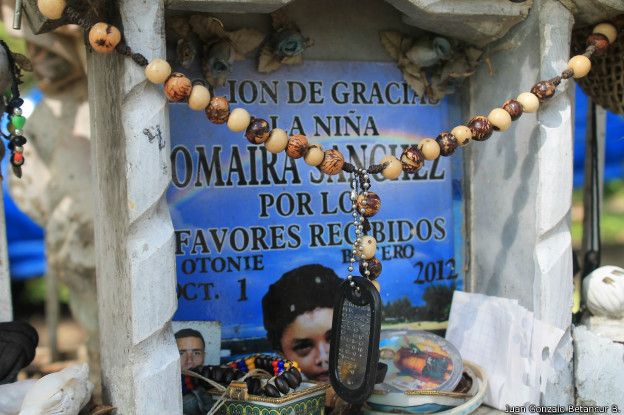 Those who talk about you cachetazos we eat every day by people who mocks our faith in these cases and we have no answer, and I ask response tired or something of yours aprte, so I start, you get to Kiray.
First, I know that is what really ails and are personal things, because there is nobody in this world who really humanity afflicts among you not one, and those of you said worry about humanity thrown in the trash the relationship with their own children, they have no appreciation for what will beget what I appreciate so another fathered? I talk about me.
Jeremiah 45
1. The word that Jeremiah the prophet spoke to Baruch the son of Neriah, when he wrote these words in the book the mouth of Jeremiah, in the fourth year of Jehoiakim son of Josiah king of Judah, saying,
2. Thus saith the Lord God of Israel to you, O Baruch:
3. You said, Woe is me now! LORD has added sorrow to my pain; I'm tired groaning, and I find no rest.
4. So say to him, saith the Lord: Behold, I destroy that I have built, and pluck those who planted, and all this land.
5. What you seek great things for yourself? Do not seek them; for behold I will bring evil upon all flesh, saith the Lord; but I will give you your life for a prey in all places whither thou goest.
Lamentations 4
1. How is the gold become dim!
How the most fine gold has lost its luster!
The stones of the sanctuary are scattered in the top of every street.
2. The sons of Zion, precious and dear to fine gold,
How they are regarded as earthen pitchers, the work of a potter's hands!
3. Even the jackals give the breast and suckle their cubs;
The daughter of my people is cruel like ostriches in the desert .
4. The tongue of the sucking child stuck his palate for thirst:
the young children ask bread, and none did it unto them.
5. Those who ate delicacies are desolate in the streets:
Those who were brought up in scarlet embrace dunghills.
6. For the iniquity of the daughter of my people is greater than the sin of Sodom, it was increased
that was overthrown in a moment, but stayed on her.
7. His nobles were purer than snow, whiter than milk,
more ruddy were his body than rubies, more beautiful than sapphire her waist.
8. blacker than the blackness is its appearance; not known in the streets:
Their skin clings to their bones, dry as a stick.
You never would understand me all
Ezekiel 18
1. He came to me from the Lord, saying:
2. What think ye who use this proverb concerning the land of Israel, saying: The fathers have eaten sour grapes, and the children's teeth are set on edge?
3. As I live, saith the Lord, that you never will have to use this proverb in Israel.
4. Behold , all souls are mine; as the soul of the father, so the soul of the son is mine; the soul that sins shall die.
5. And the man be righteous, and do that which is lawful and right;
6. not eaten upon the mountains, neither hath lifted up his eyes to the idols of the house of Israel, neither has defiled his neighbor 's wife, nor come near to a menstruous woman,
7. not oppressed any; restored to the debtor his pledge, commits no robbery, and given his bread to the hungry and covered the naked with clothing,
8. not given forth upon usury interest nor taketh; that of evil withdrawn his hand, and hath done true justice between man and man,
9. walked in my statutes, and keep my judgments to deal truly, this is right; he shall surely live, saith the Lord.
10. If he beget a son robber, a shedder of blood, or do any of these,
11. and do not do the others, but eaten on the mountains, and defiled his neighbor 's wife,
12. the poor and needy, has taken by robbery, not restored the pledge, and lifted up his eyes to the idols, committed abomination,
13. prestare to interest and has taken increase; Is this live? He will not live. Done all these abominations; he shall surely die, his blood shall be upon him.
14. But if he beget a son, that seeth all the sins that his father did, and doeth not them;
15. not eaten on the mountains, nor lifted up his eyes to the idols of the house of Israel; the wife of his neighbor defiled not,
16. Neither hath oppressed any, the garment does not retuviere, neither hath; the hungry given his bread, and provides clothing for the naked;
17. withdrawn his hand from the poor, interest and usury not receive; I executed my judgments, walked in my statutes; He shall not die for the iniquity of his father; he shall surely live.
18. His father, because he cruelly oppressed, robbed his brother, and did in the midst of his people is not good, behold , he shall die in his iniquity.
19. And if you say , Why does the son not bear the guilt of his father? Because the son has done what the law and justice, he kept all my statutes and done them , he shall surely live.
20. The soul that sins shall die; The son shall not bear the iniquity of the father, nor the father bear the iniquity of the son; the righteousness of the righteous shall be upon him, and the wickedness of the wicked shall be upon him.
21. But if the wicked will turn from all his sins which he committed , and keep all my statutes and does what is lawful and right, he shall surely live;She will not die.
22. All his transgressions that he has committed shall be remembered against him; in his righteousness that he will live.
23. Do I want the death of the wicked? He saith the Lord. You did not live, if from his ways?
24. But when the righteous turneth away from his righteousness , and committeth iniquity, and doeth according to all the abominations that the wicked man doeth, shall he live? None of the righteousness that he hath shall be taken into account; for his trespass that he trespassed, and in his sin that he sinned, in them die.
25. And if you say , it is not straight the way of the Lord; Hear now, O house of Israel: Is not my way equal? Are not your ways?
26. Turning away the righteous from his righteousness, and committeth iniquity, he shall die for it; for the iniquity which he will die.
27. And away the wicked from his wickedness that he has , and do according to the law and justice, he shall save his soul alive.
28. Because he considers and turns away from all his transgressions he had committed, he shall surely live; She will not die.
29. Yet saith the house of Israel: It is not straight the way of the Lord; Are not my ways right, O house of Israel? Your ways are not straight.
30. Therefore, I will judge each according to his ways, O house of Israel, saith the Lord. Repent, and turn from all your transgressions, and iniquity shall not be your ruin.
31. Cast away from you all your transgressions which you have committed, and get yourselves a new heart and a new spirit. Why do you die, O house of Israel?
32. Because I do not want the death of anyone, says the Lord; turn yourselves, and live.
Your understanding is not within my reasons did you hear about extreme ambition? Heard of dynamite in Colombia? Did you hear about that dams are held by the mountains and if dynamiting these yield? Did you hear about that if illegal mining is no documentation of the damage which is to blame God and who financed them that then paid headstones to wash consciousness and honor the people there to help? Did you hear about men who warned with simple faith more evidence about what would happen and even then were heard by the contempt of their own species by their rulers, chosen by himself
The stone
Stone, causing 25,000 deaths is one of the landmarks of what remains of Armero, emblematic it is said that this is to blame for opening the cause of the dam SIPRE where flowed sewage river Azufral located in Lagunilla river canyon.
It is said that at that time, illegal mining to the rounds were very frequent explosions with dynamite to mine gold. Armero was located just under the barrel and the proximity, it was rumored that
months before the tragedy was orchestrating
damming of water that could cause flooding in the white city. because the
illegal extraction of metal and
earth to stop the dam began to give way.
This warning saved the lives of some, as families made ​​the decision to emigrate despite the possibility of a tragedy. As was the case of the Afro - Colombian family

Ocoro

, who decided to move to the city of Ibague and for this reason are still alive today.
http://www.banrepcultural.org/node/32973
THE EXPLOSION OF CALI: AUGUST 7, 1956
By: Ayala Diago, Caesar Augustus, 1945-